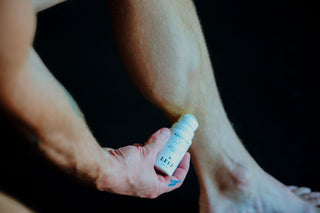 PAIN MANAGEMENT COLLECTION
CBD for pain management
CBD is most commonly touted for its ability to help relieve pain. Whether chronic or acute, ailments and issues have certainly met their match with CBD. Plant powered relief, CBD gets to the root of the problem. It's so much more than a bandaid and beneficial in more ways than one.
How to use CBD for pain management? Apply and reapply as needed until you feel the desired effect. For a topical (balms, salves, roll on or oil) we recommend applying then waiting 20-30 min for the sensations to subside. If you are still not feeling relief, reapply.
For an oral (or sublingual) application, consistency is everything, this is a long-term play. Stick with it, we recommend going through an entire bottle of our THRVIAL extract before making any judgements. This ailment and issue didn't happen overnight, so sometimes they can take a little longer to rebalance.